Credit Law Center is your trusted leader when it comes to credit repair. At Credit Law Center we have been doing attorney based credit repair for over 7 years now. Credit Law Center is one of the top attorney based credit repair companies in the Midwest region and other states nationwide.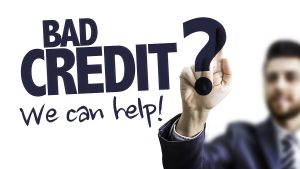 Our philosophy at Credit Law Center is to be the best and most up front and transparent company when it comes to Credit Repair. Our attorney based credit repair focuses on consumer rights. We strive to get you results, built on customer service and assisting you with one on one consultation in rebuilding your credit. We are different from other credit repair companies. We care about you and your outcome and not simply looking to charge you a monthly fee.
Looking at our reviews, you will see that we are one of the best attorney based credit repair companies in the area. Credit Law Center cares more about you and getting you the best result to help increase your credit through the tactics that we do. We do this by using the moto "You don't pay until it goes away" – this is unheard of from the credit repair business. (click here to see our most recent Google Reviews)
In general, a person's credit report contains sometimes inaccurate information. Some information expires after a specified amount of time. Negative data can stay in a person's credit history for up to seven years. Information about bankruptcies remains for ten years – coming to a company like Credit Law Center we can help to turn your credit around and help you. We help by reviewing and researching your credit history – then from there we take into action what needs to be done and fixed.
For more information please fill out a short form and one of out analyst will contact you for a free one on one consultation.