How To Fix My Credit ASAP
At Credit Law Center our credit repair attorneys get asked all the time "how to fix my credit ASAP." When you break that question down a credit repair attorney will have a pretty simple answer on how to fix your credit ASAP. The credit repair/fix process can be broken down into simple steps.
The 1st step to fix your credit ASAP is to get a copy of all three of your major credit reports. We at Credit Law Center use a great website, Free Credit Hub. At this website you can obtain a single report that will contain all three of your major credit reports for only one dollar (this is a trial period with a monthly costs after 7 days). Once you have this report you are well on your way to fix your credit ASAP!
The 2nd step in "fixing your credit ASAP" is to audit your credit report. Trust me when I say there is a high likely hood of you finding a mistake. Check out this article from the Federal Trade Commission. The credit repair process is relatively simple. Review each account reporting on your credit report. Make sure you pay close attention to the dates, balances and the status of the accounts that are reporting. After you have completed this step in the process of "fix my credit ASAP" you need to challenge the mistakes or discrepancies on your credit report. Draft a letter to the appropriate credit reporting agency disputing the mistake. These disputes should be simple and to the point. If you have any supporting documentation it will help speed up the "fix my credit ASAP" process.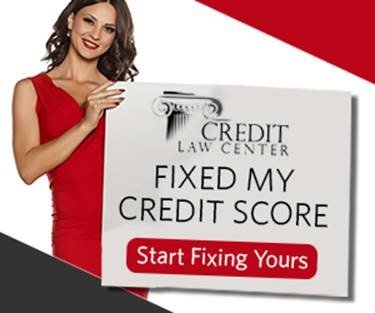 The 3rd step in fixing your credit ASAP is waiting! The credit reporting agencies have 30 days to notify you of the status of your dispute and up to 45 days to complete the investigation. You will receive a copy of your credit report along with a detailed explanation of your dispute results. If at this point the error has not been corrected you could have a violation of the law and should contact a credit repair attorney.
Check out Credit Law Center Reviews: