We all know good credit is an important aspect of our financial life and is a must to purchase a home, car, and it even affects our car insurance. The first thing you need to know is the common misconceptions, the "credit myths." Being aware of the top 5 credit myths, and knowing the facts will help you obtain a more secure financial health. The most common misconception or "credit myths" as I like to call it is not just for the average consumer. These myths are held by consumers, lenders, realtors and the majority of people in general.
MYTH #5 You only have one Credit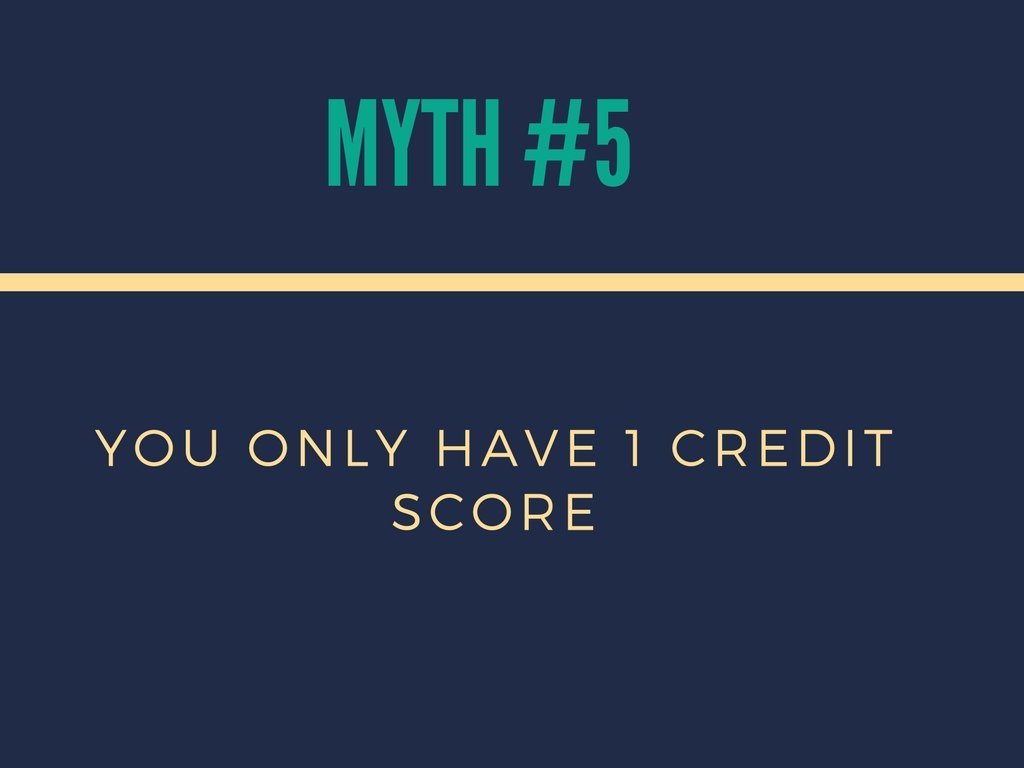 FACT: Lenders may use different versions of FICO

MYTH #4 Keeping your credit card balances at 50% will improve your scores
FACT: Your credit score is ascending, not descending.
That means you don't star to gain points based on the types of accounts you have and how you use them. A great method to remember credit is the ABC's shown below. The closer your balance is to zero the more points you will receive; meaning 1%, you would get an A+, a 9% balance you would get an A-. Note even if you pay on time and don't do anything wrong if you have more than 30% of the balance of the card used would be a C Student.
MYTH #3 Closing Credit Cards will help your credit scores

FACT: Closing a credit card affects 65% of your score
There are 5 data groups that make up a FICO score, out of that data only 35% of your score is based on your pay history, the other 65% that makes up your score can be affected by just opening a new account and transferring a balance. This is the most common mistake we see someone with good credit make.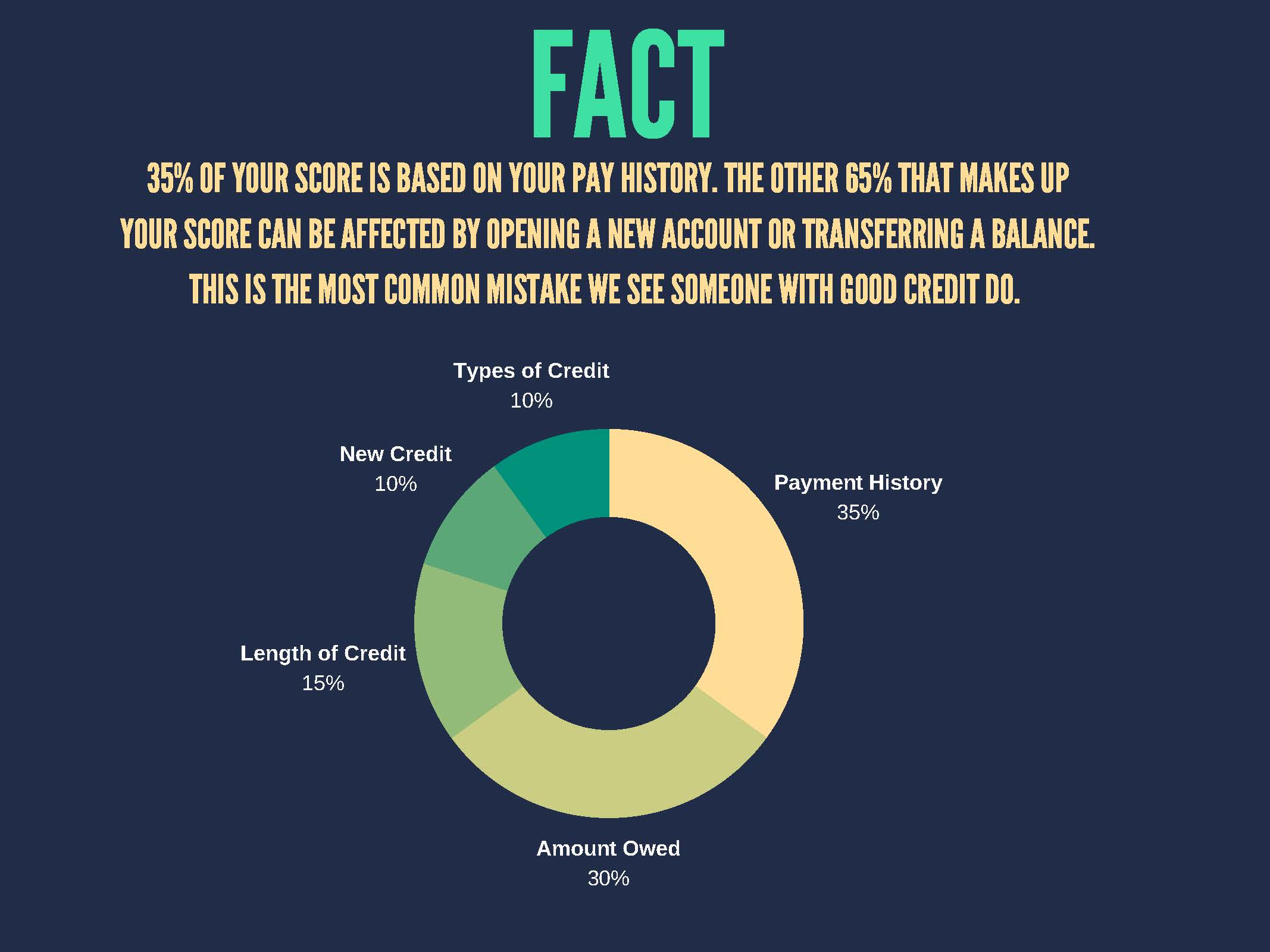 MYTH #2: Paying off a collection account will help your score
FACT: Paying an old collection will update the date of last Activity
Paying off on old debt collection will updated the last date of activity and the date reported. Some FICO scoring models give less than a 2% difference in whether a collection is paid or unpaid. The greatest amount of weight is given to the date of last activity. In other words if you have an old collection reporting correctly and a consumer pays it, then it simply updates the date of last activity and has a much larger negative impact on your score, than it would had you left it unpaid.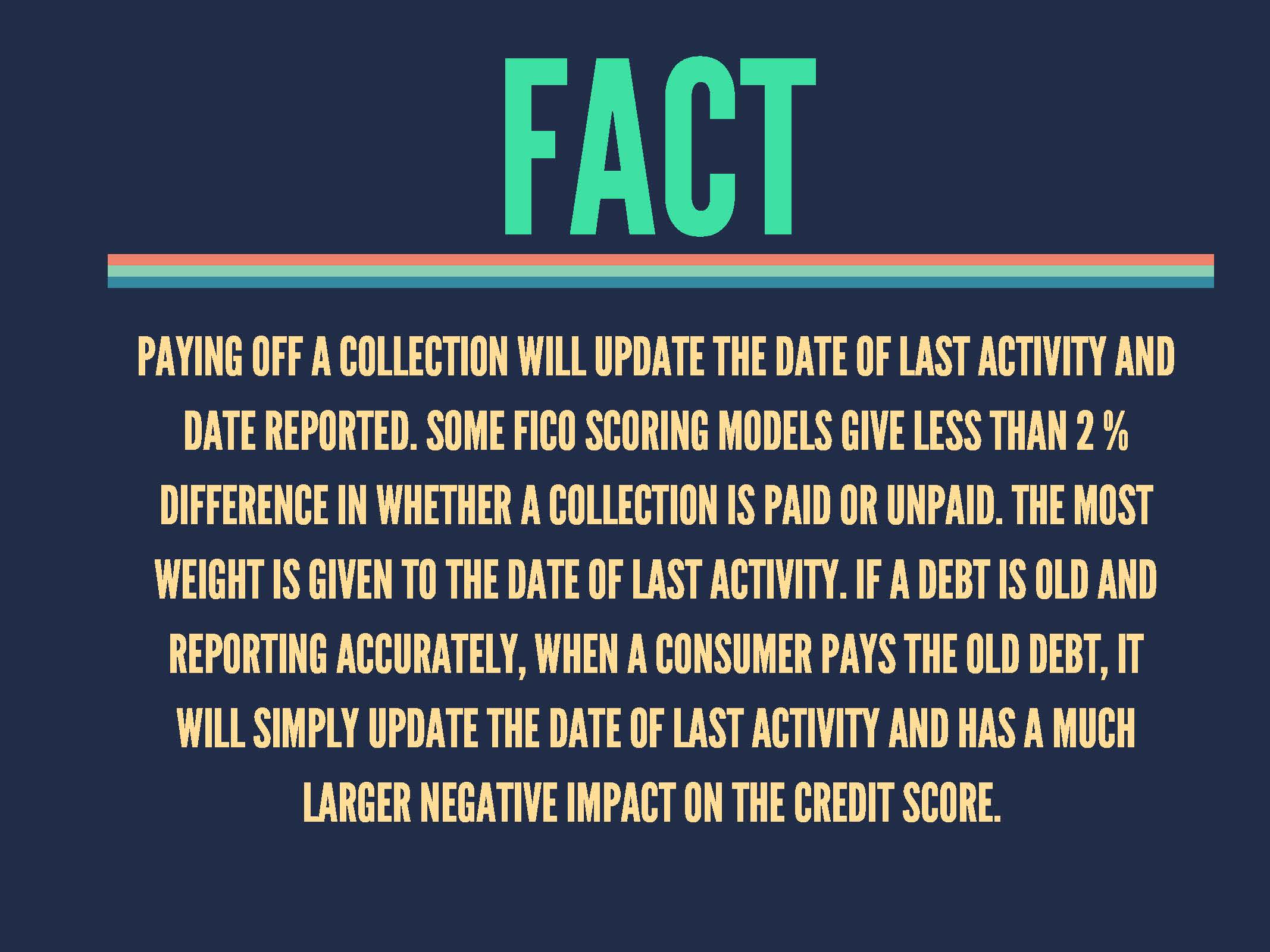 MYTH #1: All Credit reports are accurate
FACT:79% of all Credit reports contain errors
The FTC reports that over 79% of all credit reports contain errors. That would mean over 40,000.000 Americans would have credit reports with errors.
Facts About Collections (Published by the CFPB)
31.6% of all credit reports have one or more collections on their report
67.5 of all collections result from unpaid bills rather than unpaid loans, over half are medical
The median unpaid non-medical collections trade line is $366; the median unpaid medical collection is $207
In a 5% sample of credit reports, approximately 1,400 different collection agencies were identified
Recent studies reveal about 80% of medical bills contain errors, according to Christie Hudson, Vice President of Medical Billing Advocates
It is critical to review your report for any errors you have; you may obtain a credit report annually at Annualcreditreport.com. If you have any questions regarding your report, reach out to us here at Credit Law Center.