You may have recently noticed that your credit card statement has provided you with a credit score for free. Having this credit score on your credit card statement could potentially help you spot an error on your credit report. For example, if the score is lower than you expected, it may be a perfect time to request your credit reports, dispute any errors that you may find.
Things to consider about the scores provided on the credit card statement
Each credit card company uses a different formula for assessing your credit profile. The credit score you get from one credit card company may be slightly different from the credit score you receive from another credit card company. The score you receive on the credit card statements may also be different than the score you receive from a lender or a finance company. FICO scores are the credit scores used by 90% of the top lenders to determine your credit risk.
FICO Scores
You will have three FICO scores, one for each of the three major credit reporting agencies, Experian, Equifax, and Transunion. As well as the three different scores from each bureau, FICO has a total of 56 versions of FICO scoring. Just think of it like Microsoft word, every year a new version comes out updating the software. Each of the 56 versions old or new are tailored for different types of lending. One version may be used for mortgage lenders, while another may be used for a credit card company. With so many versions being the major reason the score on your credit card statement may differ from one a lender pulls.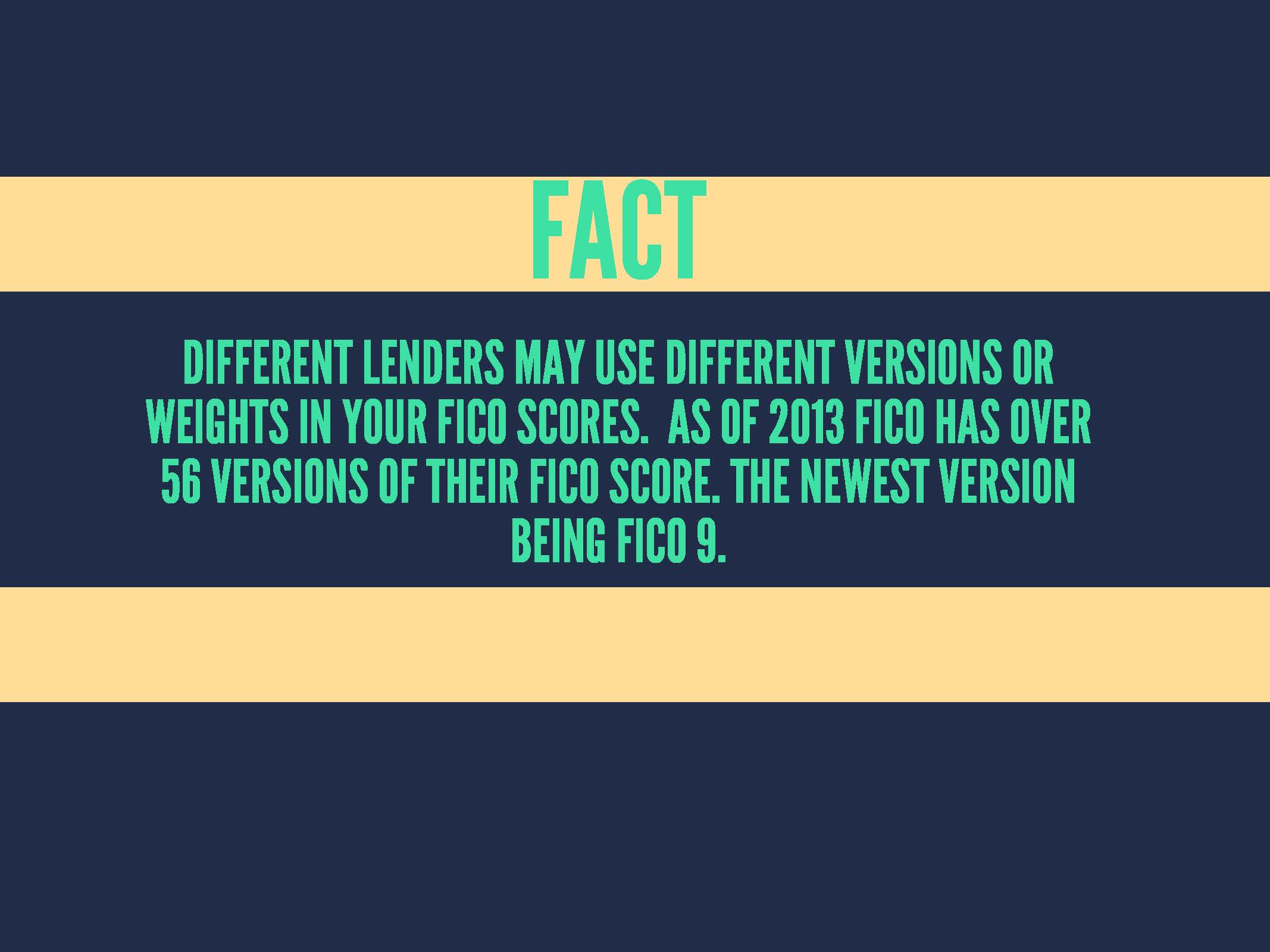 No matter what version of FICO is being used your score is calculated by the information on your credit report. Therefore your credit score could differ from bureau to bureau as well. For example, you may have a loan from a small community bank; this bank may only report your activity to Transunion, and not report to Experian or Equifax, leaving your credit file with the other two bureaus thin.
Things to keep in mind
Each month when you receive your score on your credit card statement use it as a tool to help identify any possible errors. Focus on paying your bills on time, and not overextending your credit. If you notice your score has gone down, review your credit, and look for any errors in your credit report. Each bureau allows one free credit report per year and you can request at www.annualcreditreport.com