How To Fix My Credit After Bankruptcy
One of the most important things about fixing your credit after a bankruptcy is reviewing a copy of all 3 of the major credit reports. A great place to do that is at Free Credit Hub. Here you can get a copy of all three reports side by side on the same report for only a buck, (keep in mind there is a 7 day trail and then a monthly fee). The second most important thing in fixing your credit after a bankruptcy is to make sure the bankruptcy is reporting accurately. One of the most common mistakes we see in bankruptcies that are reporting is incomplete information. Here is a great report explaining other mistakes.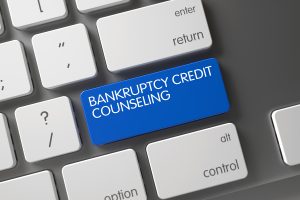 Another key aspect of "how to fix my credit after a bankruptcy" is reestablishing credit accounts. Most BK attorneys fail to explain this during the BK process, and even worse, give bad advice like "your credit will be terrible for several years." This does not have to be the case! After your bankruptcy is discharged you need to work to open new accounts, if you don't your score will stay low. Here is a link to a company that will help you establish and new revolving account after your bankruptcy is discharged. Please keep in mind these types of companies should be used as a tool to help reestablish good accounts on your credit report, they are not the cheapest cards or the best prices you can find on the web.
Lastly, remember it is possible to fix your credit after a bankruptcy. Some of the quickest results we see in the repair process at Credit Law Center are on reports that contain a BK. Credit reports that contain a BK normally have the most mistakes and misreporting which leads to some of our best credit repair results. Contact us today for a free audit of your credit report.
Check out Credit Law Center Reviews: