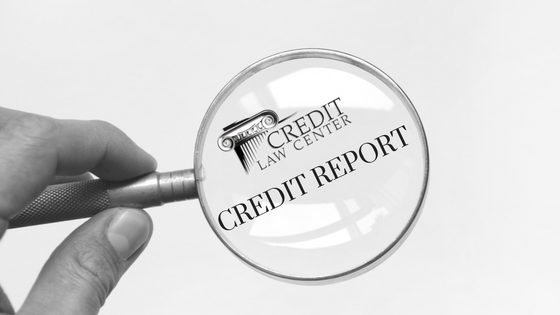 How Long Is This Going To Take?
Credit repair seems like a long and tedious process, but have you ever wondered why it takes to long to complete? Many people often look to repair their credit with a specific goal in mind (like taking out a car lone or purchasing a house) it's important to know just how long it takes for the process to be completed.
With this in mind, CLC has put together the information below in the hopes of assisting the average borrower understand the credit repair process. If you would like to get started on repairing your credit, just fill out our quick consultation form here.
How Can I Build My Credit?
Getting ready for  your first disputes!
To  start your credit repair journey, first we need to review your credit reports to identify any potential discrepancies and mistakes. There are may tools you can use to check your credit report any time you want. You can always call us to get a free consultation and have a credit adviser go over your report with you or check out a reporting tool like Credit Armour to view and monitor your report! Once you have a copy of your report, it is time for start looking for errors! Missing information, wrong information, entry errors and unverifiable items are just a few of the things you can dispute in the hope of removal from your report!
The Sendoff! 
Once we have located and verified the discrepancies on your credit report, dispute letters have to be made and documentation needs to be acquired before we contact the bureaus. The time required for this step differs for everyone, depending on the nature of the disputes and how much information is able to be gathered for the disputes. The dispute process can be done as quickly as a few hours if you have all of the proper information gathered to a few days depending on the documentation needed for your situation!
If you have decided to repair your credit on your own, you determine how fast this part of the process goes with the information your have gathered. If you decide to utilize Credit Law Centers program, the company will help you expedite to get the job done as quickly as possible.
Once you have the first disputes sent off, the clock starts ticking. The credit bureaus have 30 days to contact the creditors to attempt to verify the disputed information and respond. It is always a good idea to send your letters by registered mail, so you have an account of the date they were sent!
After 30 days, the credit bureau must respond to your inquiry. In some cases, more documentation may be required if the bureau needs specific information to verify or reject a dispute. As a result, there may be some back and forth prior to the disputes resolution. The trials and tribulations brought on by COVID have changed the rules of the game and the 30 day response regulation has been lifted for the time being. With the bureaus being over inundated with 50% more disputes a day, response times may vary depending on the situation.
There are many times that multiple dispute letters may need to be sent. If there are a large number of mistakes that you found, you usually don't want to submit more than a few disputed items at a time per each letter.
On average, credit repair can take about three to six months to resolve all of the disputes that you have made. If you have very few items to dispute the whole process could be over in about a month and a half! On the other hand, if you have a large amount of disputes and your credit has never been tended to, it could take the better part of a year!
If you're doing the work by your self,  you will have to keep a diligent eye on your return letters and work until it is complete. If you have obtained  representation through Credit Law Center, we should be able to give you an idea of how long the repair should take based on  your situation.
Build While Repairs Are Being Made
It is important to remember that just because your credit is being repaired doesn't mean that your score will shoot up and you will be sitting at that 800 credit score. So even thought the credit repair process may only take 3-6 months, building positive credit could take much longer. Depending on how you go about the credit building process, it could take more than a year to achieve the score you have been pushing for.
There are many ways to build credit and a plethora of different tools at your disposal to  increase your score. From seasoned credit advisers, free consultations, teaching tools and general knowledge, Credit Law Center has your back!
Author- Joe Peters
Do you have questions about your credit report? If you would like to speak with one of our attorneys or credit advisors  and complete a free consultation please give us a call at 1-800-994-3070 we would be happy to help.
If you are hoping to dispute and work on your credit report on your own, here is a link that provides you with a few ideas on how to go about DIY Credit Repair.
Check out Credit Law Center Reviews:
Google Reviews, Facebook Reviews
This entry was posted in Credit Repair Blogs and tagged credit law, Credit Repair Companies, kansas city, Kansas City Credit Repair, National Credit Repair. Bookmark the permalink. Follow any comments here with the RSS feed for this post. Both comments and trackbacks are currently closed.
« Credit Repair Kansas City – Credit Law Center • Fast Credit Repair Kansas City »