How Your Score Is Costing You Thousands
Back when I graduated high school (a few years after dinosaurs walked the earth) I had absolutely no idea how detrimental my credit score would be to my  future purchases. My brother was sitting pretty with a 750 credit score and financed his new car at an extremely low interest rate!  On the other hand, I was sinking with a 580 credit score and financed an older Honda Civic for almost double the interest rate! No big deal, I saw this coming but what about insurance. My brother is only 3 years older than me, had 2 accidents on record and we had the exact same insurance agency providing our car insurance. Even with a good driver discount, an older vehicle, no accidents and basic liability coverage;  I was paying 40 dollars more a more a month than my brother for my insurance!  Why is it that I had to pay so much more than George and how can I get  the same payments as he does? The answer all comes down to our credit score difference!
Low FICO Scores
Your credit scores play a major role in the financial freedoms you have. There seemed to have been a misconception that if someone made great money, the credit scores didn't really have too much pull. Credit impacts us all, from the moment we start to take on paying bills, buying cars, cell phones etc.
Your employer might even take a look at your credit report and deny you for a job if they are low.
Contrary to popular belief, FICO impacts us all, across all demographics.
So, how does a low credit score cost you more money?
 Higher Interest Rates
If you were to apply for a 60 month car loan with a credit score between 500-589, one could expect to be quoted around 15.2% interest rate. That means that your poor credit is costing you and holding you back from lower interest rates (home and auto) and you are actually seeing your money be used in a way that is not benefiting you or your credit score.
Denied Financing

If you have low credit scores, you may have been denied a bank account, credit cards, a home loan or worse. While you may feel defeated right now, there are several ways to start improving your score. If you are in a tight spot financially and are thinking of completing credit repair on your own, please visit our DIY blog to learn more. If you would like to speak with a credit advisor about how to improve your credit score quickly, please contact Credit Law Center today.
How Do I Make A Change?
It is a good idea to monitor your credit scores. If you have noticed that you have any the below items on your credit report, you might be in need of credit repair.
Collections
Charge Offs
Repos
Bankruptcies
Foreclosures
Tax Liens
If you are thinking about going and paying these items off in hopes that they will increase your credit scores, rethink that option. Your credit report will change, but not in the way you want. If you have a 10 year old medical collection reporting and you decide to pay that collection off, the last date of activity on your report changes to the day you pay it. FICO is looking at your activity and weighing it heavily. Your score may decrease significantly due to the last date of activity being updated. There is less than a 2% difference whether a collection is paid or unpaid, most weight is given to how recent the activity. This does not mean we are advising you to not pay your bills or let things fall into derogatory status.

The easiest and quickest way to start seeing a change in your credit scores is to start paying down balances you may have on current credit cards in your possession. This will have a direct/immediate impact on the score. If you are planning to start paying down your cards, try to keep the utilization down below 30%. This will help you start to see a swing in a positive direction.
The largest factor on your credit report is your payment history. Late payments are huge when it comes to dropping the credit scores. At any given time, always try to make at least the minimum payment on your loans.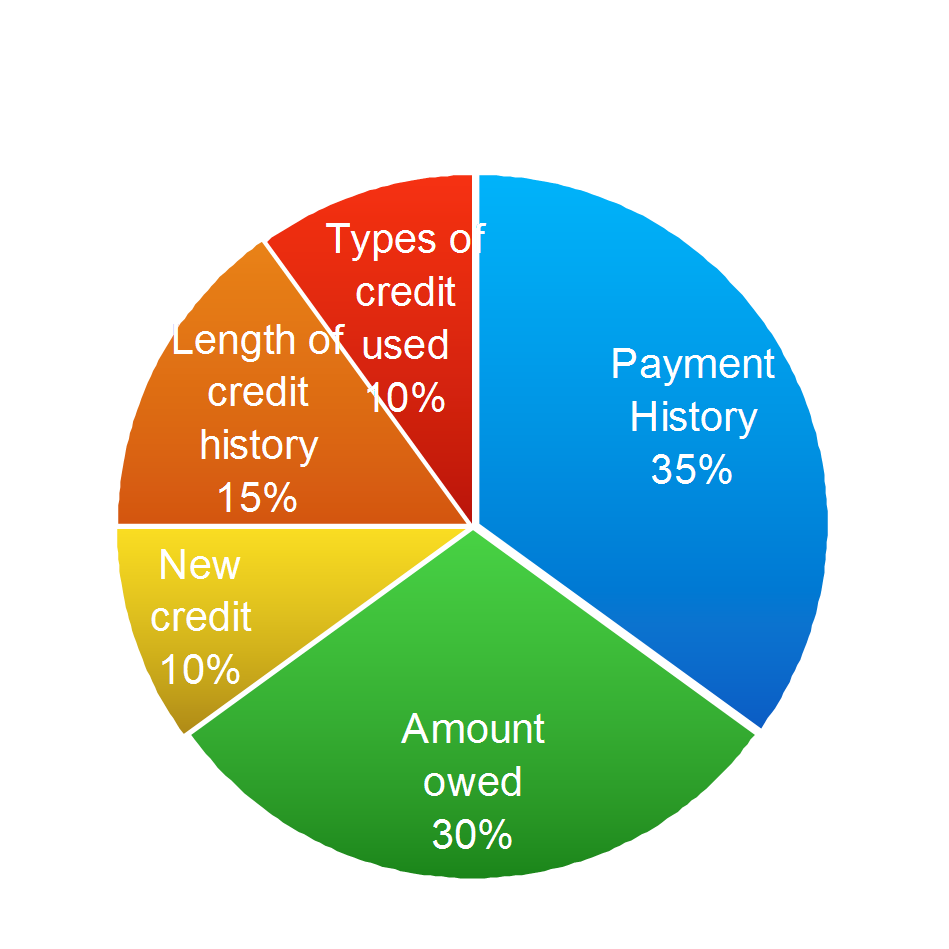 Saving Money Starts Here
Whether you are looking to get into a new home or buy a new car, your credit scores are vital. If you are hoping to make changes for your financial future, you can start taking small steps now to get back on the right path. If you are in need of assistance today, our credit advisors can help educate you on what you can be doing on your end while we work on derogatory items on the credit report that are hindering you from higher scores.
A Note From The Author: The opinions you read here come from our editorial team. Our content is accurate to the best of our knowledge when we initially post it.
Article by Joe Peters
Do you have questions about your credit report? If you would like to speak with one of our attorneys or credit advisors  and complete a free consultation please give us a call at 1-800-994-3070 we would be happy to help.