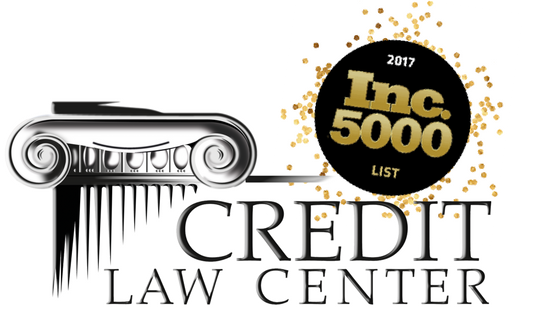 Here at Credit Law Center, we believe in being a team of individuals who are all working for the higher cause and greater good of the company. Our focus and efforts have paid off, and we are honored to rank number 1,578 on the Inc. 5000 Fastest-Growing Private Companies in America. Over the last three years, Credit Law Center has had a 249% rise in revenue. The soaring growth has allowed us to expand our team, move into a new building to accommodate our needs in a way that will help us continue down the path of expansion and improve the buying power of so many clients.
Who is Credit Law Center?
In 2009 Credit Law Center was established, by a few guys with a vision and a passion for helping consumers improve their buying power, as well as holding the credit reporting agencies and debt collectors accountable. As CEO, Bo Thomas would say, "I'm a recovering mortgage Banker, and I enjoyed doing mortgages and had some pretty great success there. Every year I kept seeing more and more of the common sense of lending just keep getting distracted. It used to be based on how much money you made how you paid your bills, but it rolled itself into or manifested into now it is about what's your credit score before you can make a decision." About 90 days into this new adventure Bo realized that for Credit Law Center to be successful and to do more than what an average consumer can do on their own, Credit Law Center needed an attorney needed an attorney to join forces. That is when he reached out to Attorney and friend Tom Addleman. Tom reviewed the information and immediately said, " let's go get these guys they are making mistakes!" Since that day in 2009 Credit Law Center has grown to a staff of about 75 employees, including five full-time attorneys on staff.
What Does Credit Law Center Do?
Our core Mission as the company is to help consumers improve their buying power, so whether you can or can't get approved, but even if you are approved, but you want to improve your situation to where you can get a better rate or the best rate. Credit scores will continue to have a more relevant impact in all areas of consumers lives. Credit reports are required by law to be 100% verifiable and accurate we work to get the information corrected or deleted. When our staff finds errors or violations, our attorneys pursue them and fight for your rights.
Our growth has also allowed us to take on many new referral partners that are coming alongside us because they see the value of what we can do for our clients. We see and believe in the dreams of each of our customers as well as our employees, and we seek to communicate that in the work that we do each day. As one of the nations fastest growing companies, we have the motivation to run a smart, successful business that is well-known for our generosity and ability to change the lives of our clients. Credit Law Center as a whole would like to extend a huge thank you to each dedicated individual that has played a part in our expansion and growth. Each and every one of you made it possible for us to receive this honor. We look forward to the years to come and the many lives we will help restore in the future.