Credit Repair Attorney
Credit repair attorneys are attorneys that specialize in credit repair. Credit Law Center is unique in helping clients with bad credit and bad credit scores. There are not many law firms around that use the law in regards to the fair credit reporting act, the fair debt collections practice act, and other statue to remove negative items from consumer's credit reports. Credit Law Center is a credit repair law firm that has five attorney that only specialize in consumer law and credit repair. Credit Law Center is not a firm that does bankruptcies for clients. Filing bankruptcy will stop creditors from pursuing the collection of outstanding debts. However, filing bankruptcy will not help your credit rating or your credit scores.
Removing negative items from your credit report, will help to improve your credit scores. Many creditors use illegal collection practices and inaccurate reporting to the credit bureaus that have a more negative impact on your credit score than they should. The attorneys at Credit Law Center, give all of their customers a free credit report consultation.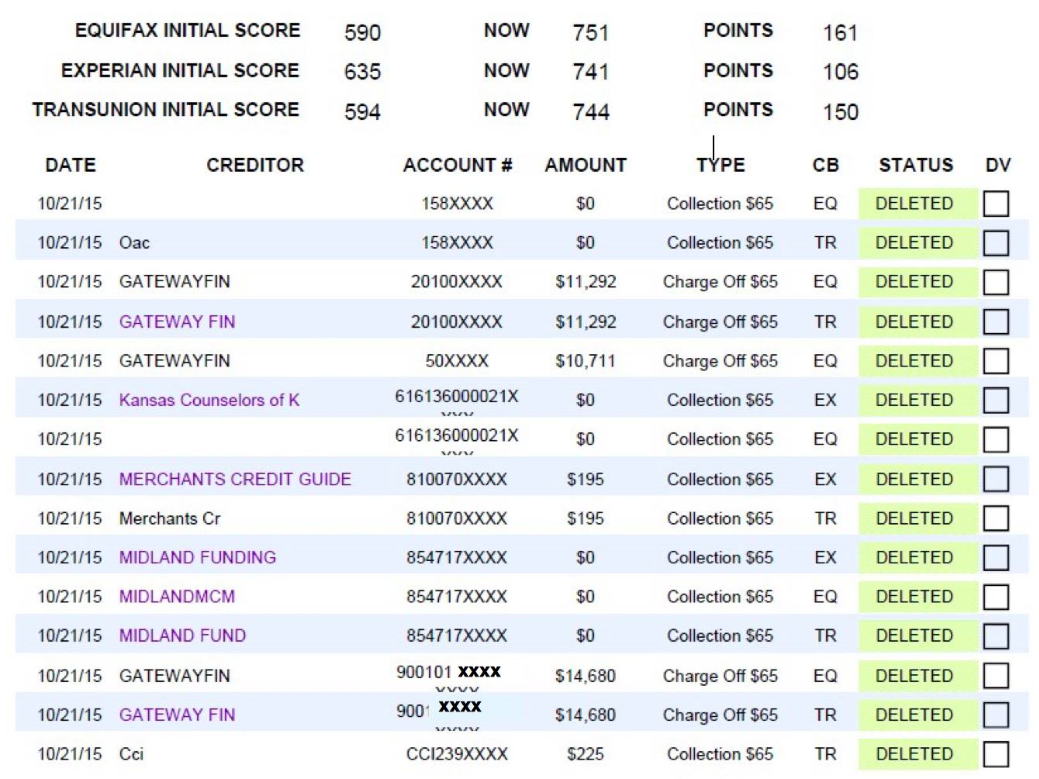 Credit repair is possible, if you choose the right law firm to work with you on correcting and removing negative items. We recommend only using a law firm that charges for success. This means you only pay for items that are corrected or deleted on your credit report. Credit repair is possible with the proper knowledge and the ability to make creditors and collections companies comply with the law.
Check out Credit Law Center Reviews: