Fast Credit Repair Kansas City
Fast Credit Repair is possible in Kansas City and nationwide, if you use Credit Law Center and their credit repair attorneys. Most credit repair companies and consumers mail letters or online disputes to the credit bureaus over the course of months and sometimes even years. This method may have limited success, but it takes a long time for any repaired credit or to raise the client's credit scores.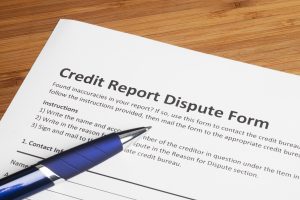 Credit Law Center and their credit repair attorneys do use the dispute process with the credit bureaus to get the process started and to set legal timelines, that enact our consumer s rights under the law. Upon receiving the results of our clients initial credit report investigation, we review these results for credit reporting accuracy and determine if the bad credit accounts are being reported properly and legally.
After Credit Law Center has reviewed the credit report versus the results we see from the credit bureaus, the attorneys and paralegals will go directly to the creditors that are reporting the bad credit or inaccurate credit that is being reported. We often see many deletions and credit score increases in as little as 45 days with this precise and legal process.
If you are currently paying a monthly fee for credit repair, then you are paying to much. Credit repair shouldn't put you further in debt, which is why Credit Law Center only charges if the item goes away. Contact a credit analyst at Credit Law Center today, and one of our credit analyst will help you get on track.
Contact: 1-800-994-3070
Check out Credit Law Center Reviews: