Credit Reports. The Soft and Hard Pull Inquiry Finally Explained
There Are Two Main Types of Credit Inquiries
Chances are when you have applied for a credit card or a loan, you have heard the term "inquiry." This inquiry is a credit check to take a look at your credit report, but there is a difference between the two inquiries.
Often times, we hear the same few questions when dealing with clients. Do they impact my score? What is a hard/soft inquiry? Here is the difference:
Soft Inquiry
A soft inquiry can happen when you pull your report on a website such as credit karma, or background check ran by an employer, or applying for utilities. Remember; these are not your true Fico scores. For more info on the difference in scores, view our blog. At the bureaus discretion, a soft inquiry may be recorded on the report. The soft inquiry will not have an impact on the credit score but a hard inquiry will.
Hard inquiry
Lending institutions such as a bank, mortgage lender or credit card issuers will pull a hard inquiry BEFORE they approve you for the credit card, loan or mortgage. This helps these institutions also determine what the interest will be. When your credit cards are paid down (30% or below) and your accounts are in good standing, the chances of you being approved and paying low interest rates is very good.
Hard inquires do mean you lose a few points from your credit score, however most people lose less than five points. These inquires do not have a long term weight on the credit report. You are looking at about a two year window for hard inquiries.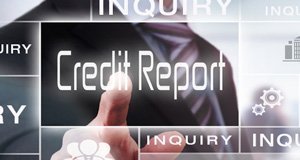 If you are curious on how to get a credit score to view your personal report, we can help. You will want to check your scores here.
Do you have inquiries on your credit report?
If there are inquiries on your credit report and you are unsure where they came from, check with a credit repair service such as Credit Law Center-we use the law to help fix your credit in a quick and affordable way! Credit repair companies can help look through the report and address any errors that may have occurred for you to have inaccurate information. We recommend reviewing your credit history often.
Please note that you can only dispute hard pulls executed without your permission. Hard pull inquiries can take up to 2 years to no longer appear on your credit history.
How do I refrain from having too many inquiries?
Every credit card, loan, mortgage application you submit results in a hard inquiry. If you continue to have your report pulled, and those 3-5 points come out every time, you may end up tanking your scores by shopping around. Space your applications out by several months if possible. However, FICO allows 30 days before weighing your inquiries into their algorithms which determine your credit scores. If inquiries occurred within the same period of time, they can be counted as multiple pulls. This is why mortgage companies recommend not having your credit pulled as a hard inquiry due to the possibility of it lowering and in turn qualifying for a higher interest rate and finally potentially unfortunately not buying a home. Nobody wins!
Conclusion
Credit scores have a critical part in our financial outcomes in life. A good credit score is considered to be scores higher than "700". When applying for credit, take the time to build your scores. Feel free to use our site as a resource, we love answering questions!To get assistance on tracking soft or hard inquiries that could impact your credit scores, inspect credit reports from Transunion, Equifax, and Experian. CLICK HERE to get in touch with a credit analyst for more details.
Check us out on our social media platforms. Follow us on Facebook and Instagram for more information and blogs!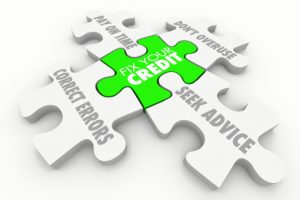 A Note From The Author: The opinions you read here come from our editorial team. Our content is accurate to the best of our knowledge when we initially post it.
Article by Breana Washington